What can we do to avoid catching a cold?

The experts have shown that if you eat fruit and vegetables you can more easily avoid a cold.
Greens, including spinach, artichokes, squash, cauliflower, broccoli, Brussels sprouts, peas , beans, leaks, beatsor watercress are all autumn and winter vegetables, and are ideal to eat to avoid catching a cold..

EATING VEGETABLES IS NOT A BOTHER. IT KEEPS YOU HEALTHY !!!!

Fruit containing much vitamin C, can also help avoid colds.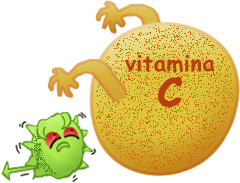 M. Pilar Gascón. Pharmacist.