Spots and other symptoms
The seasons preferred by chickenpox are spring and autumn. If you have chickenpox, you may:

| | |
| --- | --- |
| | have a temperature (up to 40ºC) |
| | feel tired |
| | have a cough |
| | have red blotches all over your skin |

The spots are the main symptom of chickenpox. They come out mostly around the head, the face and the chest, but they can also appear on your arms and legs.
To have chickenpox can be rather tiresome, but if we follow the doctor's and the parent's advice, in a few weeks we will be like new again.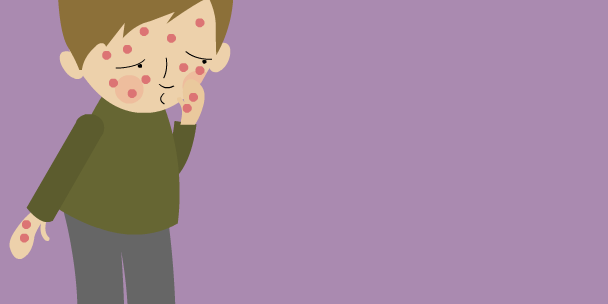 Centro de Salud de la Columna Vertebral