Things that burn
We all know that fire burns, but the list is much longer. Here follows a list of some elements that can be dangerous:
Lighters and matches
Fireworks
Iron
Sockets
Hot oil and water
Drinking chocolate and other foodstuffs if they are very hot
Lights that are turned on
Heaters
Cleaning and chemical products
Ice (cold also burns!)
Fireplace
Grill
The sun
And many other things.
Remember!The secret for not getting burnt is to be careful.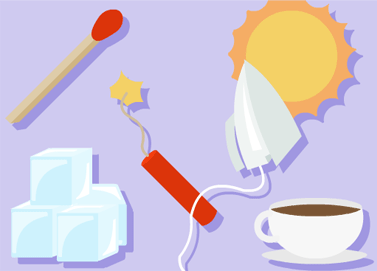 Alba Soldevila. Farmacéutica