Biel is six and his parents make him wear a mask. Biel has a sister named Abril, who was born during lockdown. And Biel does not understand why his parents let her stay in her cradle without wearing a mask.
– Daddy, Abril just sneezed. It may be contagious!
– Oh no, Biel, don't worry. We are the only ones hugging Abril. So if anything, we may be the only source of contagion for her.
But what is this 'coronavirus'?
Biel is restless. He loves Abril so much; he will not remove his mask, not even when coming close to the cradle to give Abril her pacifier.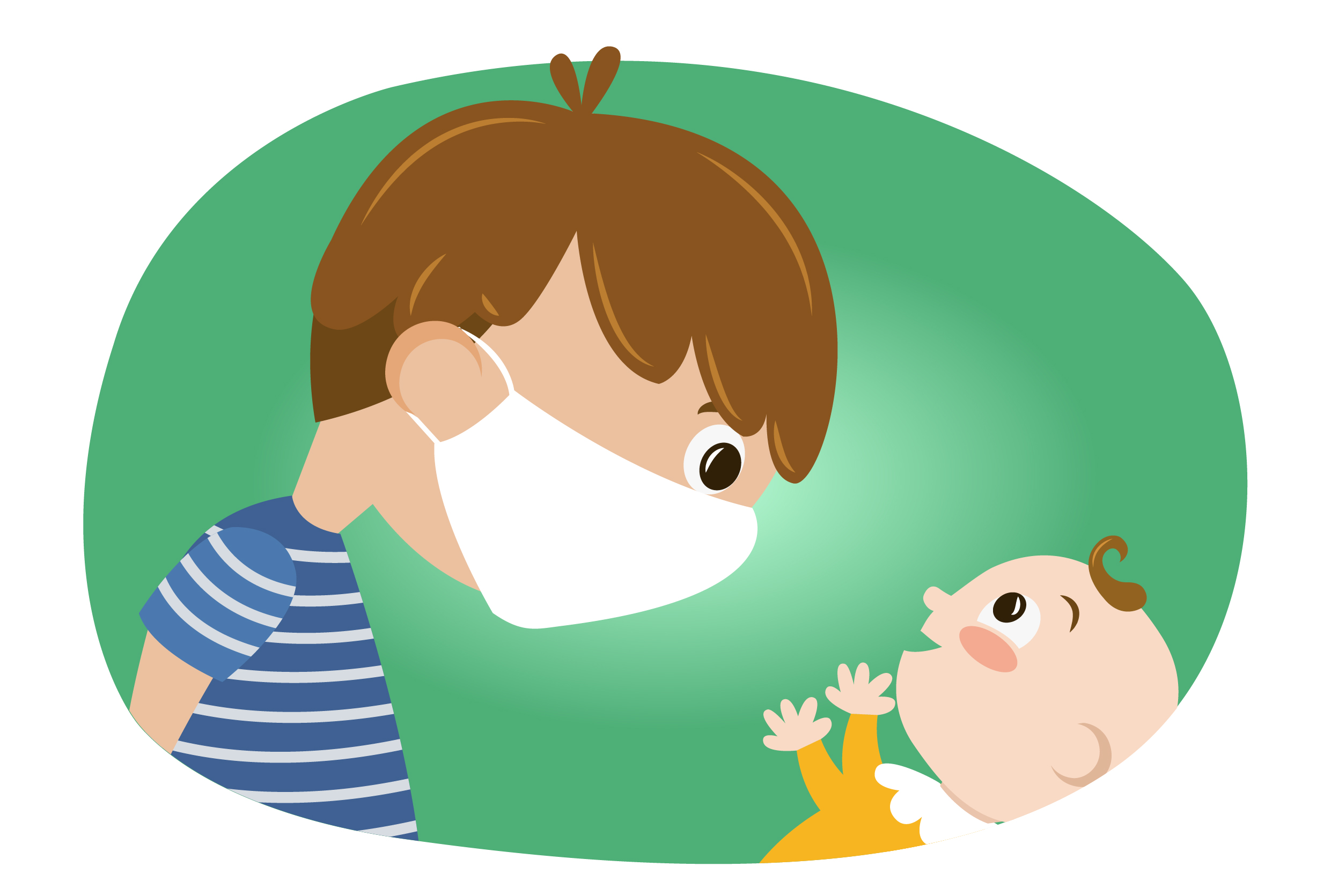 His parents explained that viruses are tiny living beings that cause illness. 'Coronavirus' is a type of virus that can easily pass from one person to another, meaning it is highly contagious.
How does coronavirus spread?
Biel understood clearly that he can continue jumping over the bed as he does every day, and that 'Coronavirus' doesn't appear like magic while he jumps around and flips over.
The virus spreads through sneezing or saliva drops when we cough. This is why we need to adjust our masks properly so that it covers our nose and mouth whenever we are around others.
It can also spread if we touch contaminated material and then touch our nose, mouth, or eyes.
This is why washing our hands is so important.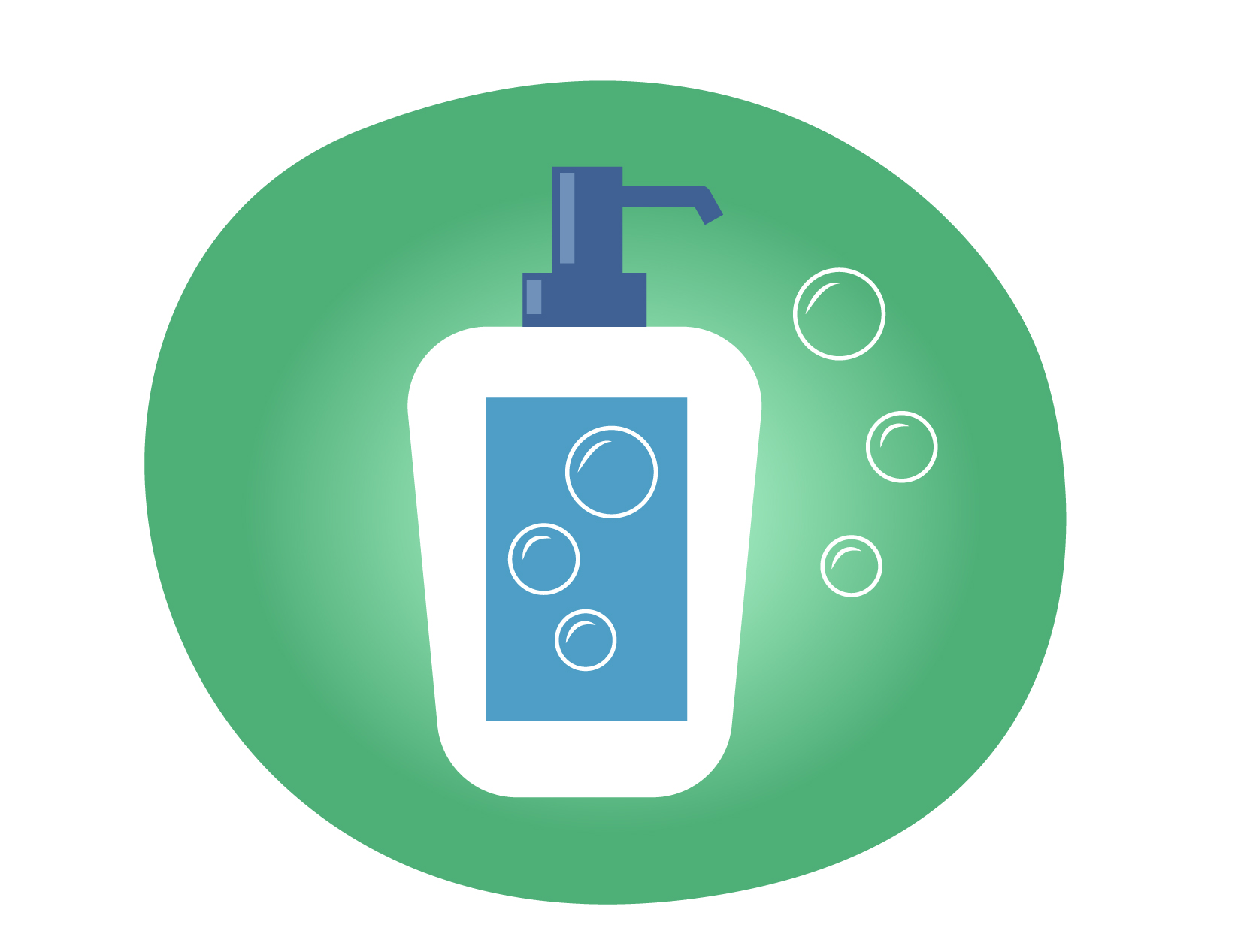 What happens if we become infected?
The virus can cause cough, fever, breathing problems and other symptoms. The way it affects people is individual.
How can we avoid getting infected?
Wear our masks whenever we leave home.
If we sneeze or cough without a mask on, we should cover our mouth and nose with the part of the arm between the elbow and the hand.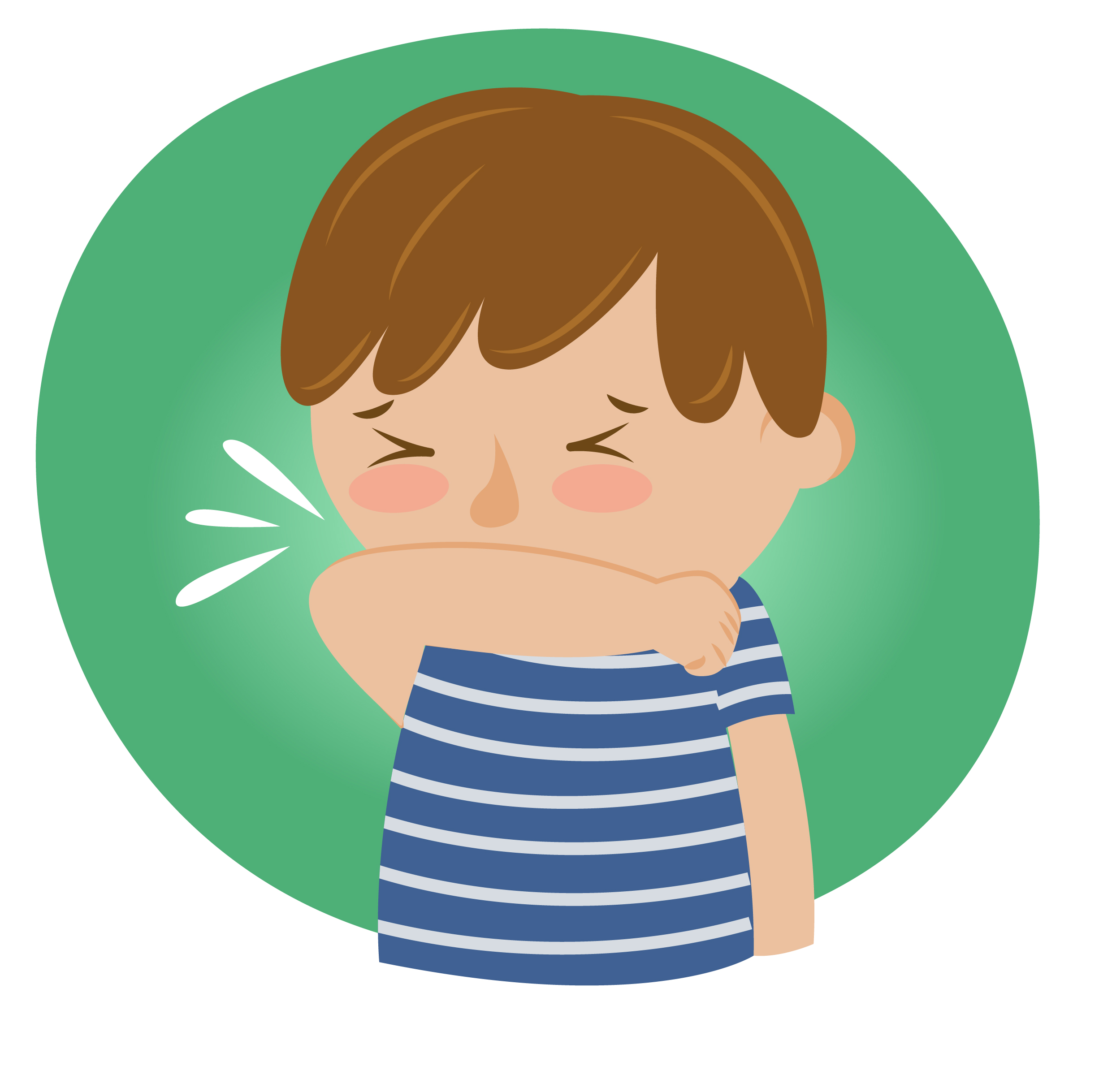 We must avoid touching our nose, mouth, or eyes.
We should clean our hands very frequently using water and soap, for 20 seconds each time.
We should also maintain distance when we are at the park or school with our friends or others.
We should also avoid contact with sick and elderly people, who are more vulnerable.
Biel understands. He may continue hugging Abril. However, he should also take all of these measures into account if he wants to help stop the virus from spreading; in this way, he will not endanger people suffering from other conditions.
Why is wearing a mask so important?
Maria and Arnau are Biel's best friends. He met up with them while shopping with his mom. He was so happy when he spotted them wearing masks. Just like him!
This is why we should wear a mask:
To avoid infecting others through tiny drops of saliva that we exhale when we speak, sing or shout, or simply breathe.
Some masks can also protect us from being contaminated by others' saliva.
Currently, the use of a mask in all health centers is mandatory in Catalonia for adults and children from six years of age.
How should we put on our masks?
– Mommy, look! This lady is wearing the mask on her wrist! Shall we put a mask on Abril, like a crown, so she will also have one?
– Biel, you should realise that masks are not just for fashion. They should cover your nose and mouth, not your hair!
We should wash our hands before putting on our masks.
The mask should cover our mouth, nose and chin.
We should not touch our masks while wearing it.
When we remove our masks, we should do it from behind.
When our masks get wet, we should throw it away in a sealed bag and wash our hands immediately.
When will coronavirus go away?
There are currently a number of laboratories that have developed vaccines against COVID-19, and the elderly and healthcare personnel are already being vaccinated.
Yet we need to continue taking the right measures to avoid contagion, as we will not be fully protected until a significant number of people have been vaccinated.
We should stay home if we're not feeling well. We should wash our hands often and we must follow the indications given to us from the school or the health authorities.
Children do not usually fall ill. As Biel always says, he is as strong as a horse! 😉
Nevertheless, your help is very important to avoid infecting those around you.
You will do your best, won't you?